Wembley Striped and Banded Square End
12-February-2012 Filed in:
Ties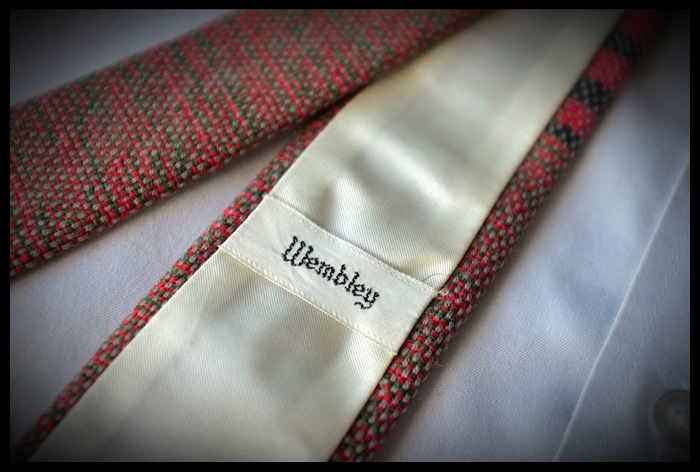 A nice square end by Wembley, made of wool.
A little bit wide (for a square end): 5 cm.
I purchased the tie from Dapper Dean at Etsy.com. From their description of this tie:
The gentleman who wears the tie:
Dapper Dean (est. winter of 2011) is the ideal perception of oneself in dress, appearance, or bearing. Man or woman should not limit the opportunity to arrive proper. It's time to bring it back to the basics and simple life. Do you own a grey suit? Cause this tie would a great companion.