11-February-2012 Filed in:
Ties
A discrete but nice striped skinny silk tie, from Jac-Lin, Chicago.
Fifties, I guess. Could be sixties as well. Who knows.
Skinny: 5 cm.
21-August-2011 Filed in:
Ties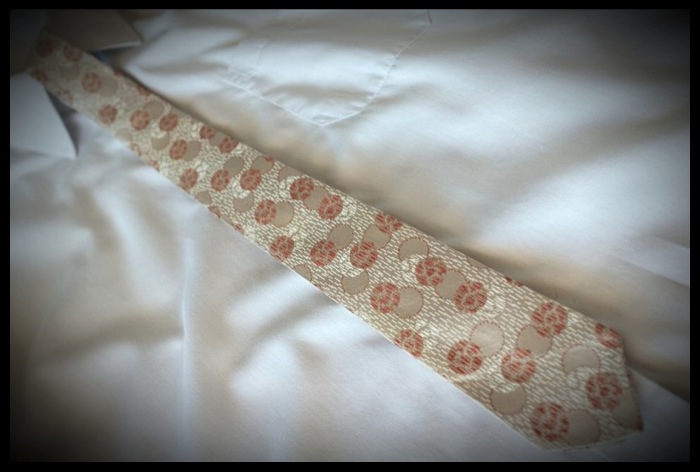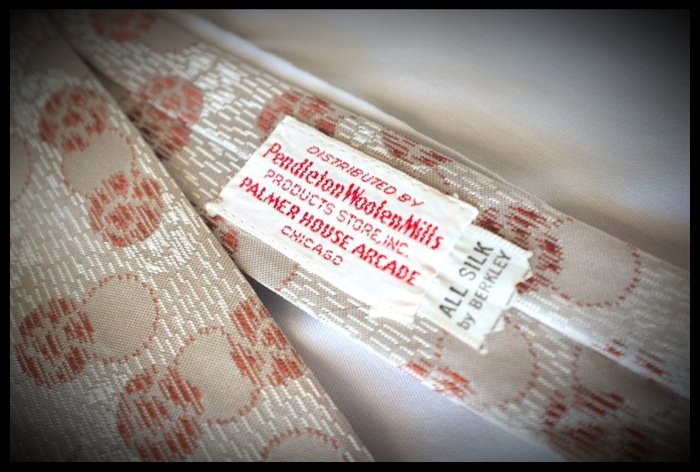 A nice silk tie from Berkley. From the Fifties, I guess.
I love ties with shop labels. It gives the tie its history and origin.
5,5 cm wide. (Almost skinny - my definition of skinny tie: 5 cm (2 inches) or less.)
The Shop Label reads:
Distributed by
Pendleton Woolen Mills
Products Store, Inc.
Palmer House Arcade
Chicago