02-September-2011 Filed in:
Ties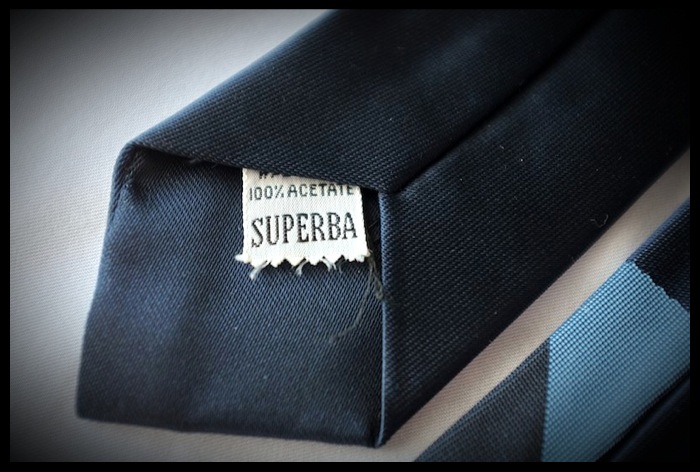 A cool fifties skinny tie with a subtle geometric pattern and a Fleur De Lis motif.
Was unused when I bought it. Not any more.
Skinny: 5,9 cm.
24-August-2011 Filed in:
Ties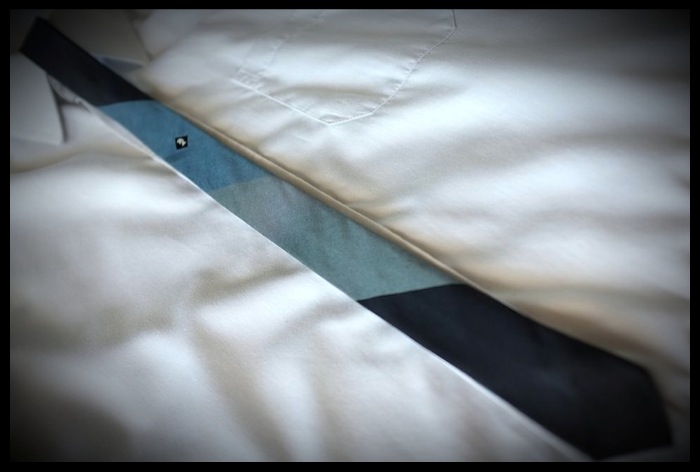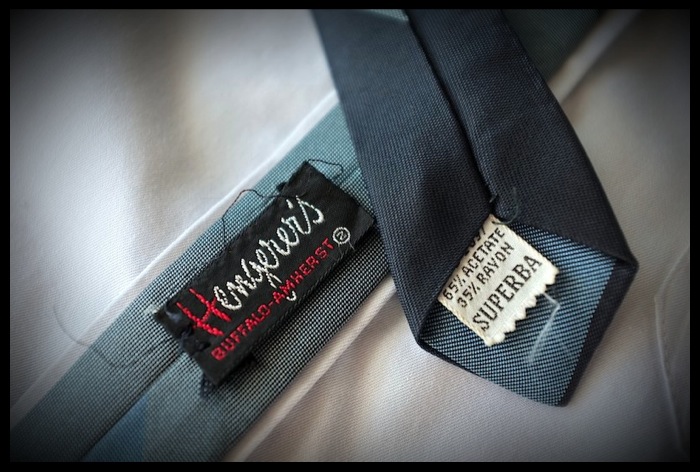 Ultra Skinny! Now we're talking. This is what I like.
They are rare finds, these ultra skinny ones. This one get a lot of neck-time.
Made by an unknown brand for
Hengerer's
department store in Buffalo. They closed over 20 years ago.
Ultra skinny 3,7 cm.