Handloom Silk Stripe Tie
25-August-2011 Filed in:
Ties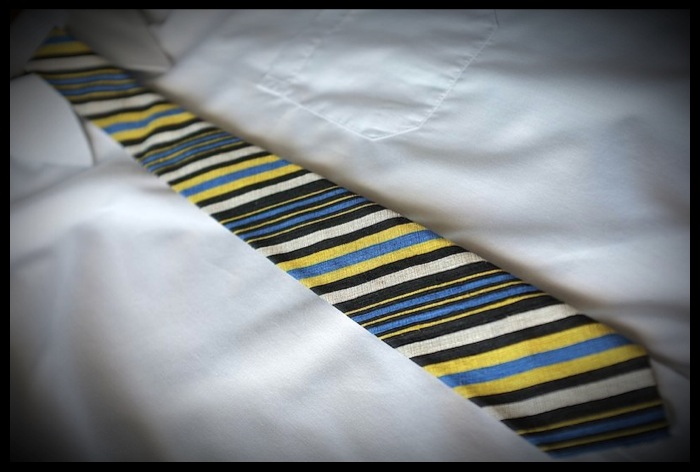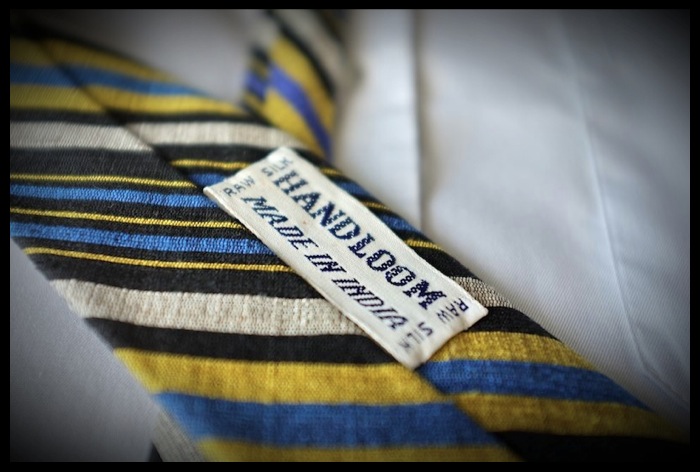 This one is so rad! Why? Striped ties are nothing special?
Hard to say why, actually. But I think it's the combination of the colors, the raw silk, and the perfect skinny width.
Anyways, I dig this. Plus, at the time of writing, this is my only tie from India.
Skinny: 5,2 cm.