Ultra Skinny Leather Tie
17-September-2011 Filed in:
Ties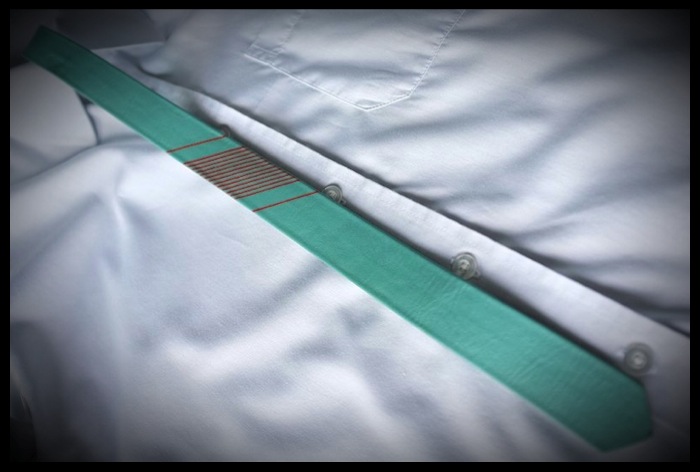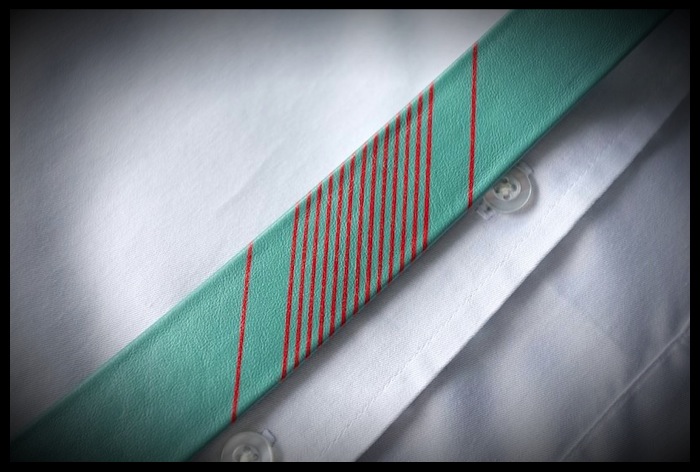 Oh my oh my. Could it be any more eighties? I doubt it very much.
Love the red stripes. They really make this one quite unique.
I remember owning, and using quite frequently, a leather skinny tie in the eighties. It was pink...
Ultra skinny: 3,3 cm