Apache Wool Square End
12-February-2012 Filed in:
Ties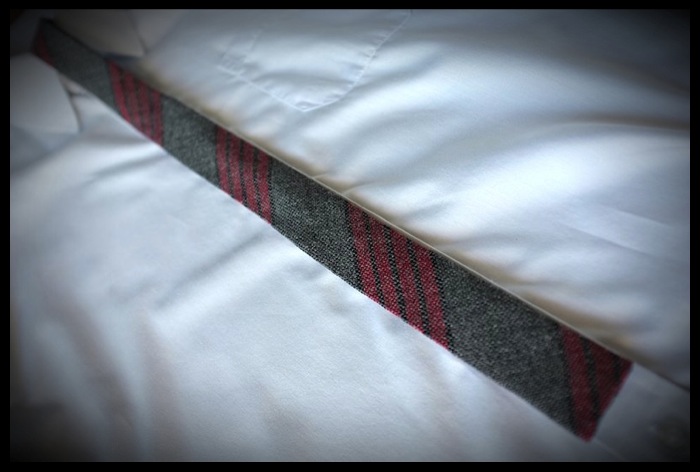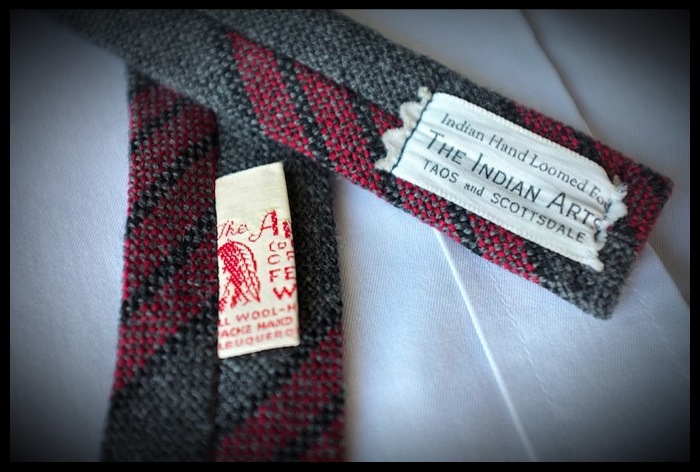 The Apache (Original) Cravat Feather Weight. Cool!
The rest of the label says: «All Wool - Hand Loomed. Apache Hand Loomed Product. Albuquerque, N. Mexico.»
Purchased at The Indian Arts of Taos and Scottsdale.
Very Skinny: 3,6 cm.
I purchased the tie from Dapper Dean at Etsy.com. From their description of this tie:
The gentleman who wears the tie:
Bobby Darin (May 14, 1936-December 20, 1973), born Walden Robert Perciville Cassotto, was a two-time Grammy award-winning American singer, Oscar-nominated actor and accomplished musician. Darin performed widely in a range of music genres, including pop, rock, jazz, folk and country. A man and tie of variety. Day time or night out, rock out or grovin, one tie.